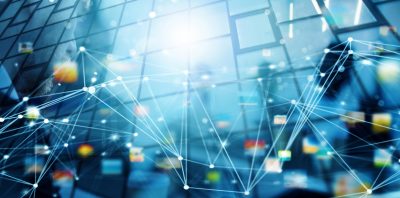 Lead management: Two departments work together to acquire customers and maintain the customer base: sales and marketing. Both have the goal of acquiring (and retaining) as many customers as possible from the set of leads. This topic is covered under Lead management phases explained in more detail
Lead management is the complete workload involved in managing customer relationships.
Part of lead management consists of contacting the prospective buyer, clarifying questions, and making him an offer, which he then accepts. Then, for example, the order confirmation is sent, as well as the products, an invoice is created, incoming payments are checked and the customer's satisfaction is maintained.
As customers may have inquiries or complaints and may need to submit documents, it is necessary to store and record all such data and information with timestamps. CRM programs support sales staff in this administrative effort. Ideally, these programs automate necessary processes so that the user of the program can find information immediately and act quickly. Process optimization in your company is the goal of LEVETO.
Lead management ecompasses several phases:
Lead generation
Lead nurturing
Lead scoring
Lead routing
Lead generation takes place digitally, by telephone, or via outdoor lead generation. In practice, however, it is also common for companies to purchase so-called qualified leads and process them independently, i.e., contact the interested party. A qualified lead is a confirmed expression of interest. It is possible that leads are generated, but the contact information is incorrect and therefore there is no genuine intention to make a purchase. If leads are evaluated, this is referred to as lead scoring.
Lead nurturing is the process of providing the lead with desired information.
Lead routing manages customer activity with sales.
Nowadays, it is very practical for all companies (and also for self-employed or freelancers) to work with a CRM system. After all, you always have customer contact in one way or another. The advantages (such as clarity and traceability of processes over time) that result from clean customer relationship management are simply undeniable.