As individual as your business
The more complex the structure of a company and its sales setup, the more demanding the required business software becomes. In this context, standard software solutions often cannot meet all the requirements that are important for a company. For this reason, we have developed special LEVETO editions for various industries that are perfectly tailored to individual requirements.
In addition, we offer you the option of adapting LEVETO to your specific requirements. There are no additional project or development costs involved. Choose the right LEVETO edition for your area of application and increase your efficiency and productivity.
We would be happy to advise you personally and are at your disposal for further information. Just contact us and we will be happy to help you.
Claims settlement & claims management
Claims settlement and claims management require fast and efficient processing of deadlines and resubmissions. Our intelligent resubmission function and performance database facilitate the management of claims and enable seamless processing.
In addition to the usual functions of a CRM (customer relationship management), LEVETO offers individual software adaptations at any time without additional costs - every process can be adapted immediately. Thanks to LEVETO, you benefit from easy-to-use functions and a variety of automated processes.
Solar installers & solar specialist companies
LEVETO for solar installers: Solar installers and solar contractors need software to help them with roof planning, quote configuration, invoicing, project planning and installation. With our planner and assembly module, you can monitor and manage everything from the material list to the installation.
Thanks to LEVETO, you benefit from easy-to-use functions and a wide range of automated processes.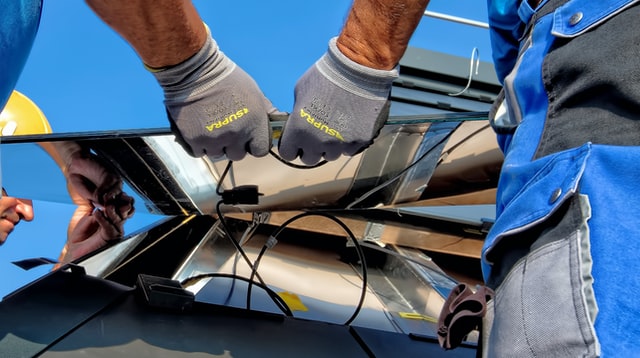 What is special about this edition
Economic efficiency calculation

Individual program adaptations to your business Online appointment booking with synchronization of your calendars

LEVETO workflows and processes incl. AC/DC assembly

LEVETO end customer portal (for your customers)

LEVETO roof planner

LEVETO Planner and Assembly Module

LEVETO product and offer configurator
Marketing & Lead Agencies (LEVETO Networking)
Lead distribution
LEVETO can be used to distribute leads to external partners or customers.
In addition to distribution criteria such as partner sales territories, desired number of leads per month and partner prioritization, leads can also be distributed to partners on a selective basis, based on specific characteristics from the lead route or from the questionnaire.
Depending on whether leads are submitted qualified, or qualified after import, leads can be
a) distributed immediately after qualification from the questionnaire,
b) distributed directly in the lead distribution table when importing qualified leads,
c) be distributed automatically when importing qualified leads.
In lead distribution, LEVETO also uses relevant data to ensure "fair" lead distribution when the same criteria are stored for all other partners.
Lead distribution is done DSGVO compliant in LEVETO, your partners receive your leads in a separate LEVETO access.
Lead tracking
If you wish, you can track the processing status of leads by your partners in your LEVETO system.
Single or multi-lead distribution
Leads can be distributed to one or more partners. In the case of multi-lead distribution, it is also possible to set whether only one partner (the one who retrieves the lead first) or all selected partners should receive the lead.
The lead reclamation process is also integrated in LEVETO.
LEVETO shows the partner performance in figures and as a graphic. This evaluation can also be used for the automatic prioritization of partners.
LEVETO has various interfaces to lead suppliers, so that you can achieve with LEVETO that a lead is distributed to the partner(s) immediately after delivery - without you having to do anything.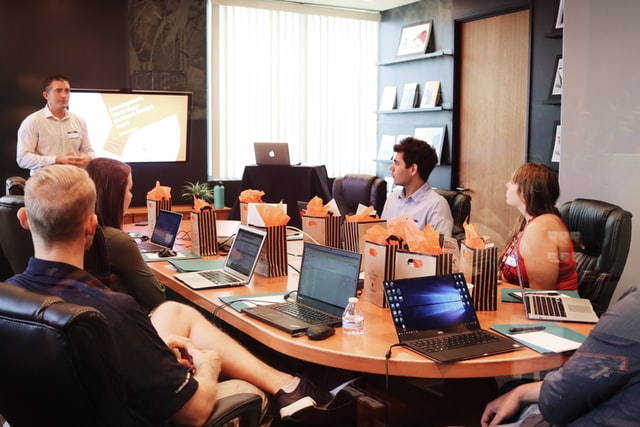 What is special about this edition
LEVETO Automatic Lead Allocation

LEVETO Lead Qualification & Importer

Lead distribution based on sales territories

Lead distribution to next partner Lead scheduling

Lead potential

Lead follow-up (tracking)

Lead contracts (optional)

Lead accounting (optional)

Lead Complaint

APIs

LEVETO Networking (cross-plant)

Individual data collection by lead buyer

Detailed reporting
Doctors & Therapists
LEVETO for medical and therapeutic practices: Doctors and therapists need efficient appointment management, digital patient files and a comprehensive billing function. Our software enables easy online appointment booking, room management and service database, as well as fast and correct billing.
Thanks to LEVETO, you benefit from easy-to-use functions and a wide range of automated processes.
Craftsmen & fitters
Craftsmen and assemblers need software that helps them with quotation calculation, invoicing, project planning and assembly. Our planner and assembly module, product and quote configurator, and our end customer portal help you optimize your work processes and save time.
Thanks to LEVETO, you benefit from easy-to-use functions and a wide range of automated processes.
Call centre (LEVETO Networking)
Call centers need software that supports their agents and brings all important information together in one place. Our LEVETO CRM software, workbooks, time and success tracking and quote calculator will help you organize your work and improve your performance.
Thanks to LEVETO, you benefit from easy-to-use functions and a wide range of automated processes.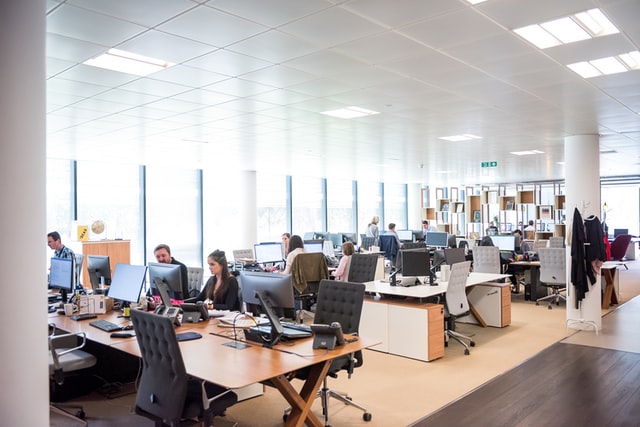 What is special about this edition
LEVETO Automatic Lead Allocation

LEVETO Lead Qualification & Importer

Lead distribution based on sales territories

Lead distribution to next partner Lead scheduling

Lead follow-up (tracking)

Lead contracts (optional)

Lead accounting (optional)

LEVETO Networking (cross-plant)

Individual data collection by lead buyer